Welcome to the world of Ekovekotin!
We are a young business striving to offer you the best possible products for a natural and sustainable lifestyle. Our products are simple, durable and made of natural materials with as few artificial components as possible. Best of all, they are kind to the environment and do not involve human or animal suffering.
We have started out with a small number of products and keep adding new products on a continuous basis. Keep checking back if you want to stay up to date on our latest additions!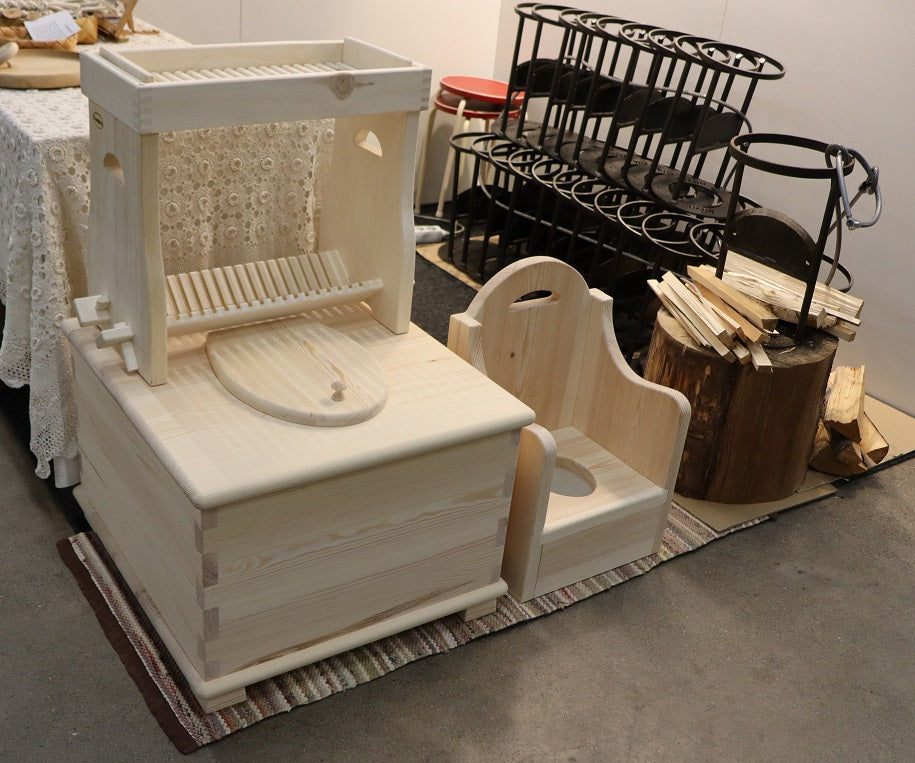 New products launched
During the Helsinki Spring Fair 2023 we released new products from our own production that we developed based on antique models: a wooden dry toilet case with a stainless steel container, a wooden potty chair with an enamel potty, and a wooden dish drying rack. The products are made in Finland from untreated domestic wood.
Our new products, like all our other products, are as simple and ecological as possible. For example, no glue is used in their construction, but the products are skillfully assembled with traditional joints and secured with screws. You won't find varnishes or other surface treatments on them either.
In the next few days, we will open the possibility of pre-ordering
the products.